AFCS Hanscom Air Force Base Hiring Event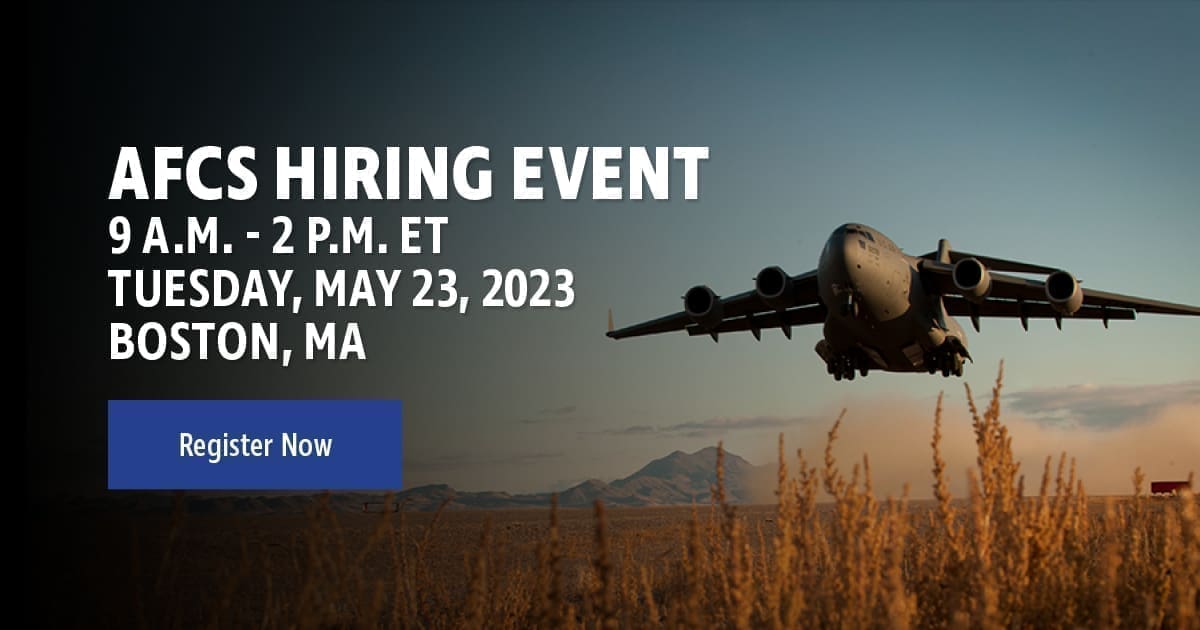 Civilian employees play an essential role in keeping the Air Force's edge as sharp as it can be. They lend their expertise, know-how, and technical skills to maintain and enhance the quality of life of Air Force personnel and their families, as well as provide direct support to the Air Force's important mission by providing logistical support, engineering, program management, and other highly specialized skills.
During Air Force Civilian Service's one-day dedicated hiring event on Tuesday, May 23, AFCS is interviewing hundreds of skilled civilian professionals like you for dozens of mission-critical openings at Hanscom Air Force Base across numerous career fields within the Air Force Life Cycle Management Center (AFLCMC). Candidates selected for positions will receive tentative job offers during the event.
EARLY APPLICATION CLOSES: MONDAY, MAY 22.
Qualified candidates who register in advance with their resumes may be contacted by hiring managers to schedule an interview prior to the Hiring Event.
Learn more and apply early at https://afciviliancareers.com/hanscomjobs/.
Related Events