Government Contract Management Symposium Career Fair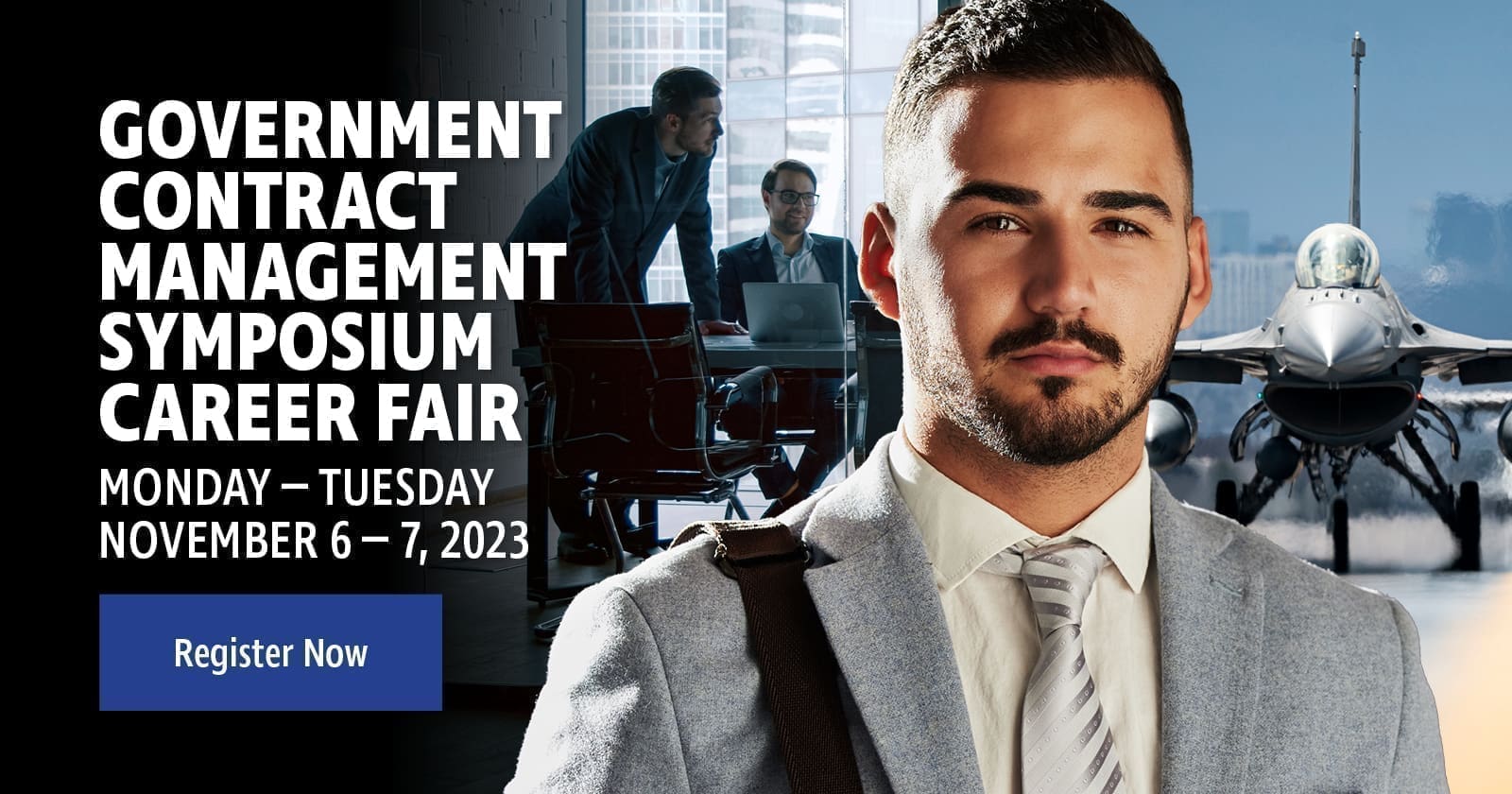 Where your passion and national security intersect.
They're the unheralded heroes of the Air Force. From the moment of a project's inception to full production and beyond, contract administrators provide vital oversight and expertise in acquisition, management, and execution of contracts. Responsible for every nut, bolt, titanium fastener, advanced composites, and even the thread that holds together our Airmen's uniforms, you'll find contractors at the center of everything the Air Force does. And they'll be front and center at the Government Contract Management Symposium, November 5 – 8. Be sure to stop by our booth, and we'll show you how contract administrators are the thread that binds the Air Force together.
Saturday, November 6, through Sunday, November 7, 2023
Related Events